A few days in Hawassa give us a chance to catch up with ourselves and the opportunity to play with some Grivet Monkeys.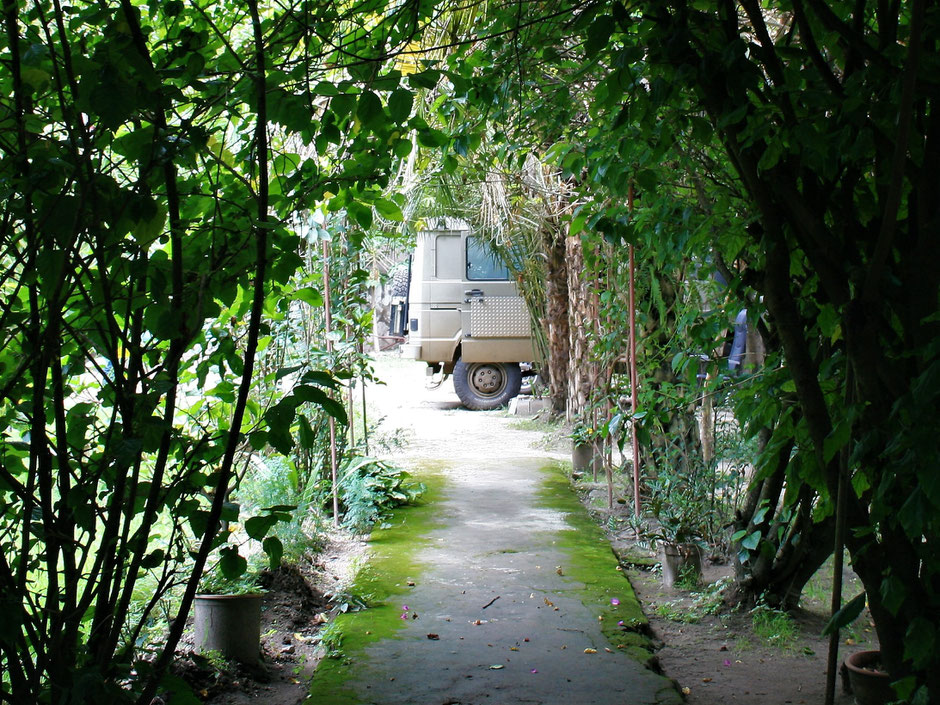 I'm not sure whether the town was named after the lake or vica versa. Hawassa is the administrative centre of the region of the  Southern Nations, Nationalities and Peoples, and very popular amongst Ethiopian tourists. Nowhere in the country were more photos taken of us, than here.
One evening in Addis we chose not to dine at the Hilton ;-) but to have an Injera  round the corner. There we met a chatty gent dead chuffed with himself about just passing his exams as a guide. He spoke a little German and was very communicative. A little later his nephew arrived, probably to take him home, he had had a few by then. The nephew was also a guide and they both simultaneously agreed that we shouldn't, as planned, stay over in Sheshamene, on our way towards Kenya, too many drugs and too much crime, but carry on to Hawassa, not much farther away but much nicer.
In fact it was so nice that we stayed a whole week. Our hoteelaa / pension was not far from the the quay and promenade. Embedded between bars and restaurants we enjoyed thumping rythems untill the early hours of the morning, however we didn't miss out on any sleep. We slept as allways in the van in an enclosed yard where the mother, or mother in law of the young man who we assumed to be the manager or owner, would sit on a chair opposite the van all day and at night we had a guard who would every morning in chorus with the cockerels, sing Hallelujah..., Halleluhjah..., Hallelujah..., We felt safe, the wifi was strong and fast (a rarity) and our days were spent chilling, playing with the monkeys and strolling up and down the shore promenade.      
---
Thankyou Gabriel
Thankyou Habte