A must when visiting the Nxai Pan National Park is a very picturesque group of seven baobab trees perched on the edge of the Kudiakam Pan. A very special and lonely place. One seems to be lying down on it's side, fast asleep, whilst another is perhaps stretching and having a deep long yawn. The only movement to be seen was the clouds as they flew by, casting their shadows across the pan. Not a sound was to be heard. Origially they were known as The Sleeping Sisters. 
Today they are better known as Baines' Baobabs. Thomas Baines 1820 - 1875 was an English artist, explorer and fellow of The Royal Geographical Society. He took part in Augustus Gregory's Australian expedition 1855 _1857, David Livingstone's Zambezi expedition in 1858/9 and together with James Chapman in 1861/2 undertook a South West Afrikan expedition, across the Kalahari to Victoria Falls. It was during this expedition that he painted a water colour of the baobabs now named after him, in his sketch book, and wrote "group of Baobabs on the north western spruits of the Ntetwe Saltpan, Wednesday May 21 1862"
The painting is now part of the National Archives. The baobabs have become such a popular landmark that in 1992 the governement extended the Nxai Pan Game Reserve including the Kudiakam Pan and thus creating the national park.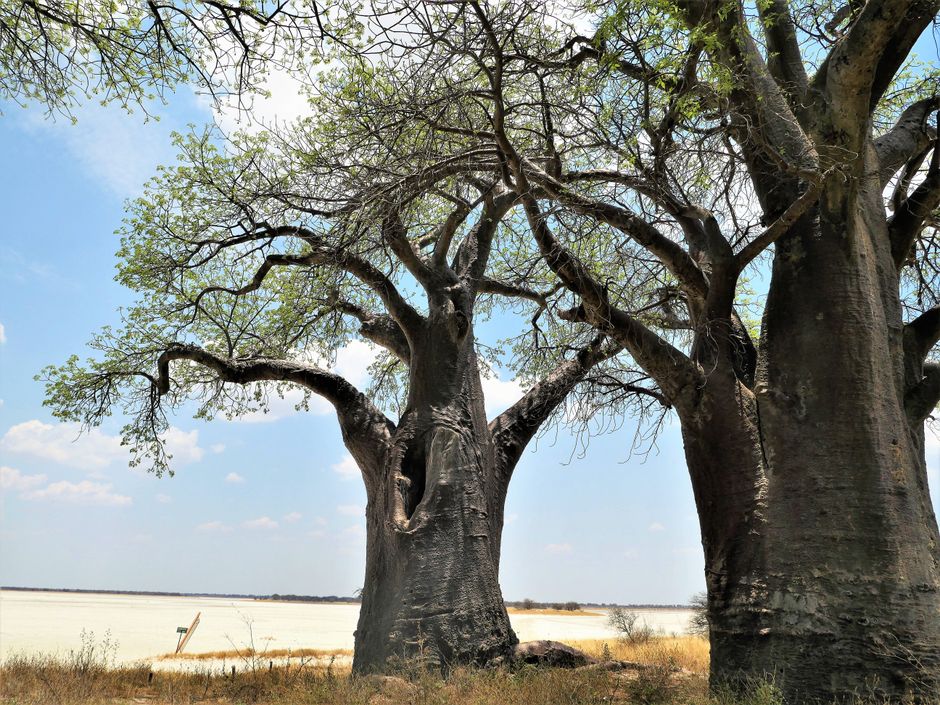 Now it was late in the afternoon and time to leave. We hadn't far to drive to our next campsite, the Planet Baobab in Gweta. We missed the pink Aardvark, a sculpture at the side of the road marking the way, but stumbled upon the campsite nonetheless.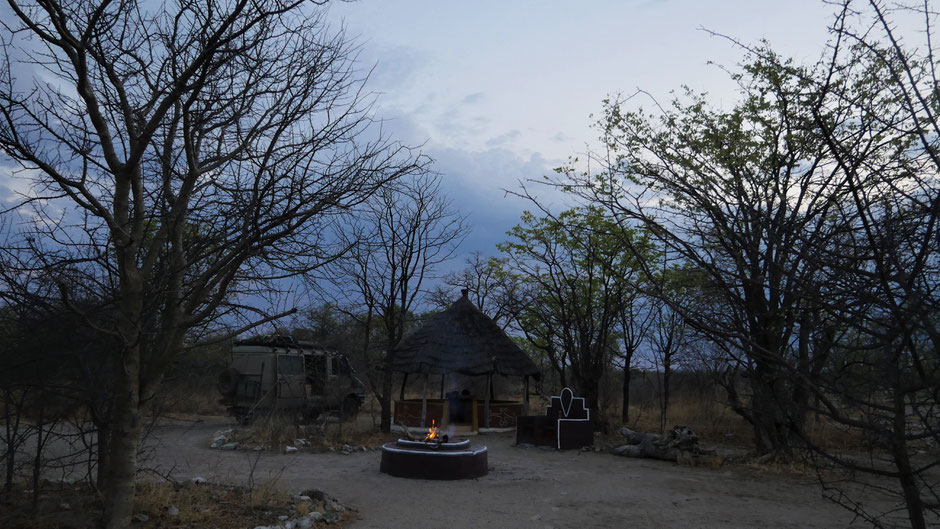 ---