Glad to be rid of Ralph and encountering no more diesel shortages, the following days were spent driving and enjoying the wide open roads that would eventually bring us to Maun.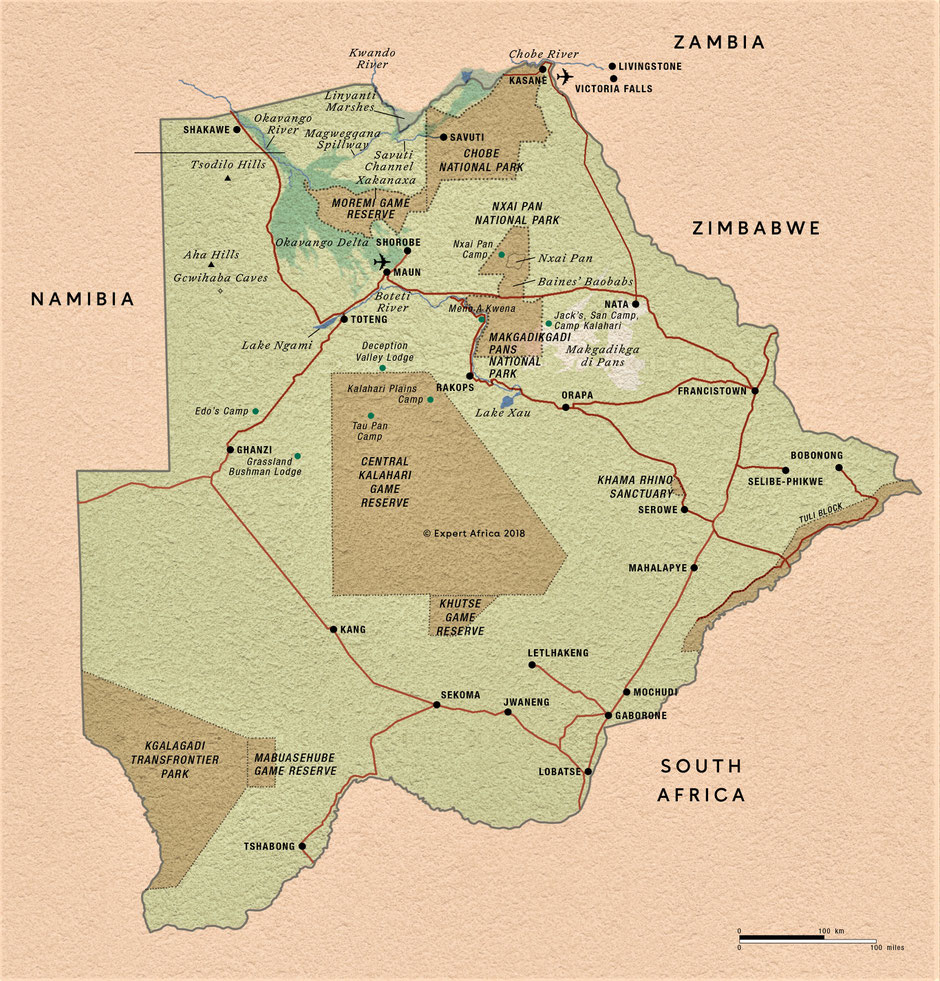 We drove via Francistown, Gaborone (where we hoped in vain to find a tele objective) and Kang. Maun lies within easy reach of the Okavango Delta, the Makgadikgadi Salt Pans and the Kalahari and has become the tourism capital of Botswana. Not surprisingly Maun was our main destination. We decided to look for a campsite that would serve as a base camp to get to the surrounding attractions and to which we would return after each trip. We were spoilt for choice, having a variety of lodges to choose from, ranging from the luxurious, expensive and empty, to the practicable, affordable, and frequented. Arriving late one afternoon, we only had just about enough time to check in to one of the empty ones. The next day, however, we restocked our supplies. The best place to shop in Maun is the Delta Spar Market in Tsaro Street. There is a good bottle shop next door, an ATM, and all share the same parking lot so you don't have to walk far. Just round the corner in the Tsheko Tsheko Road is the famed Riley's Garage, open 24 hours. We then found somewhere to stay much more to our liking, The Old Bridge Backpackers. 
The campsite is very nicely situated next to the old bridge crossing the river Thamalakane about 10 kilometers from the town centre. It gets quite busy in the mornings when the overlanders leave and the tour operaters arrive to pick up their guests for a game drive or a Mocoro trip. The to and fro continues late in the afternoon as everyone comes back and the setting up camp, showering, cooking, washing up and socialising begins. A sundowner in the bar is of course a must.
---