The Padre's back yard had enabled us to enjoy a few days on Mozambique Island without having to drive back and forth over the bridge. There is a campsite and backpackers in the village but not having to commute was a huge advantage. We now needed fresh water and a shower and so drove north along the coast in search of a campsite preferably with access to the beach and landed in Nacala.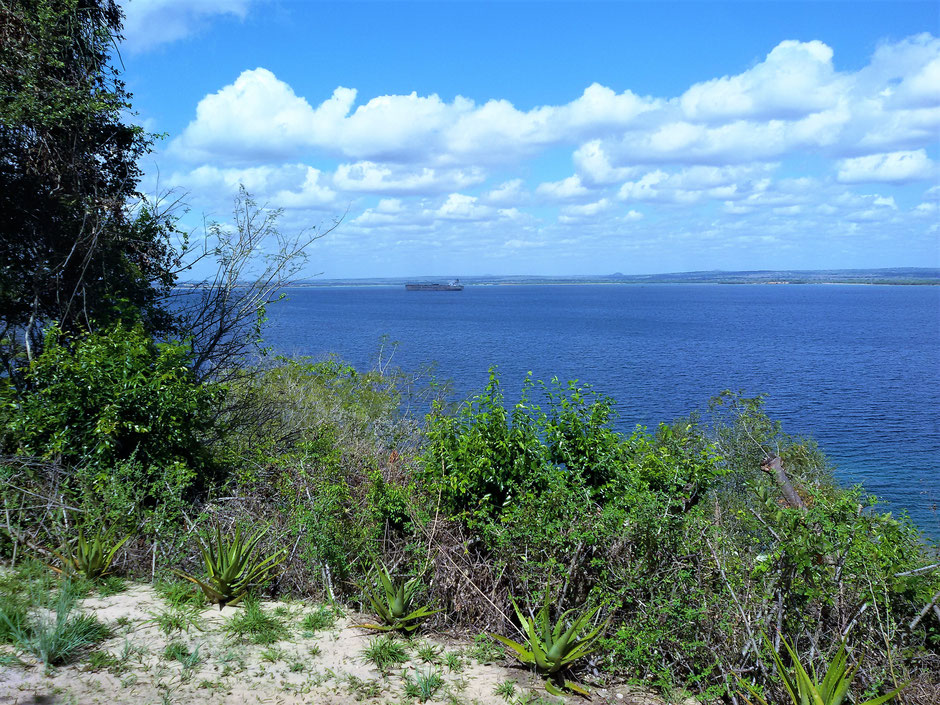 The day hadn't started out that promising. We drove via Mossuril and Cabaceira Pequena to Cabo Conducia but had no luck. The beaches are beautiful but most of the lodges were closed, or far too expensive for us inspite of the fact that it seemed to be off season. The locals apparently prefer not having any guests at all to having overlanders. We were turned away twice. And so we gave up, it was getting late, drove back to the tarred road and to Nacale, where we figured we would have a better chance of finding something less luxurious. We had just pulled over to consult our map as a young, attractive, blond South African girl knocked at the window and asked if she could be of any help....what a surprise. Jessica and her boyfriend Miles were on their way home and had taken notice of the van at a crossroads a few miles back. They ran a lodge nearby and soon thereafter we were at the Libélula (Dragonfly). Following a hot shower we had burger and chips, a savanna or two and even caught the second half of Springboks vs Wallabies.
Needless to say we stayed and spent the following days swimming, day dreaming, and wail watching from the cliff top. The bay is very deep and protected from the open sea. Whales, mostly Humpback and Southern Rights migrate from Antarctica between August and November to breed and calf in the warm waters. Their is a steep but short path from the lodge to the beach and at weekends, when more day guests come from Nacala and further inland, the beach bar is open. The sea food was excellent. Libélula specializes in kayaking and diving and they can arrange trips to Ilha. We had a very relaxing time there. A week later the All Blacks came back to win in the last minute against the Springboks and it was time for us to leave.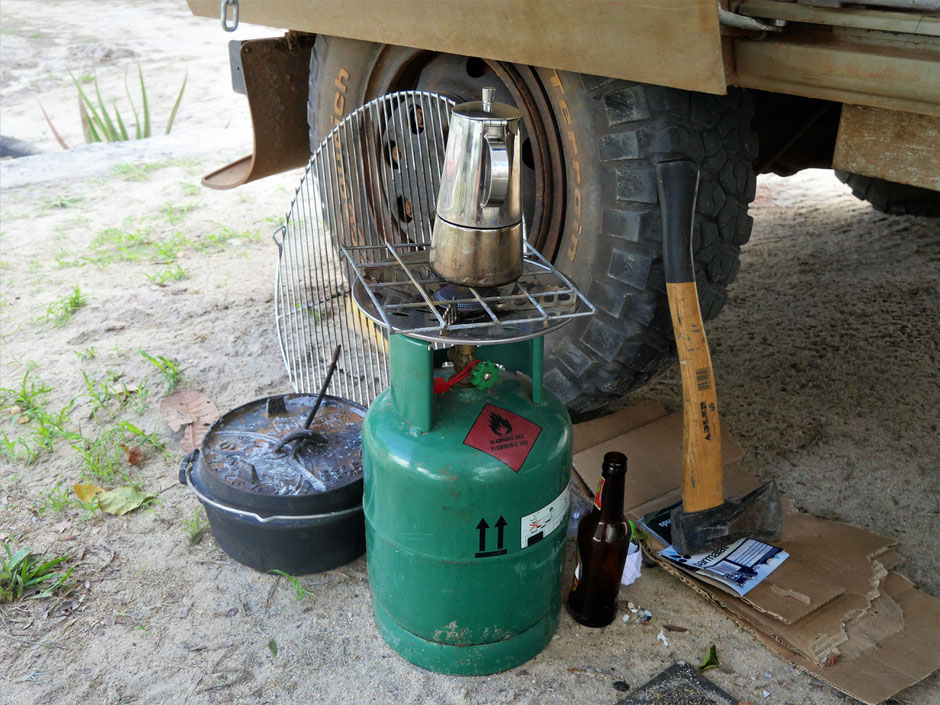 ---
Thankyou Jessica
Thankyou Miles