With the help of iOverlander, an app which we've just discovered we found the spot we were looking for. Dunga Hill Camp on the outskirts of Kisumu and on the shores of Lake Victoria.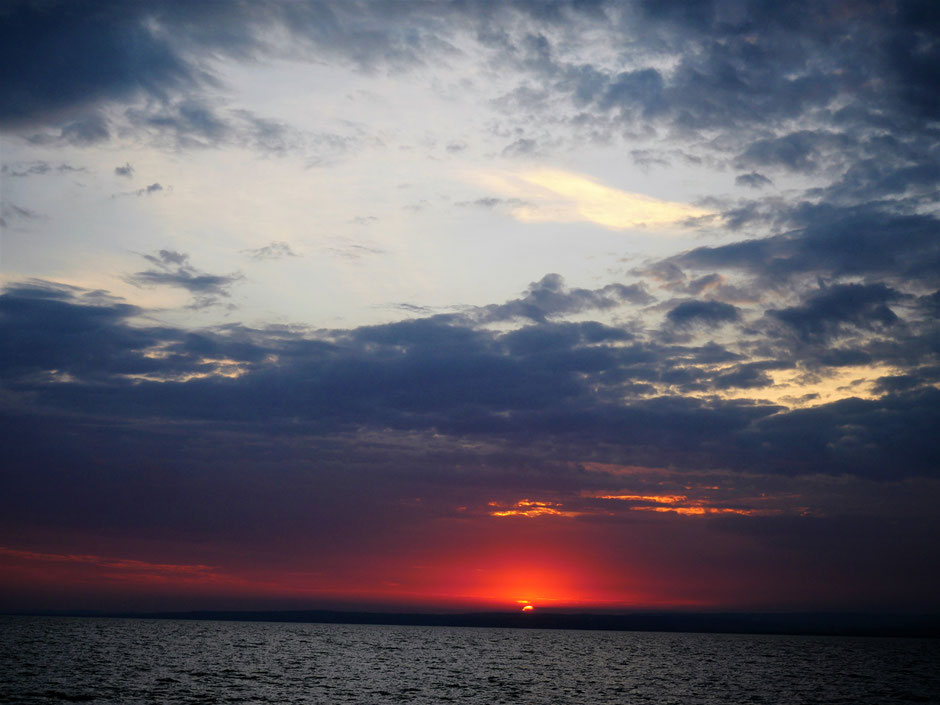 In fact its not really much of a camp but more a weekend venue where the inhabitants of Kisumu come and let off steam. Part of the car park is a field and can be used to camp upon. Its ablutions are shared with the adjoining restaurant. We were the only campers there and set ourselves up within 5 or 6 meters from the water. Hopefully the mosquitos wouldn't be too much of a pain. We weren't alone for long. In the early hours ot the morning I was woken by a strange sound, similar to a grazing cow. Sure enough, not 2 meters from the van stood a huge hippo enjoying his breakfast !!! Later that day we moved to the other side of the field. The mozzies were however just as bad.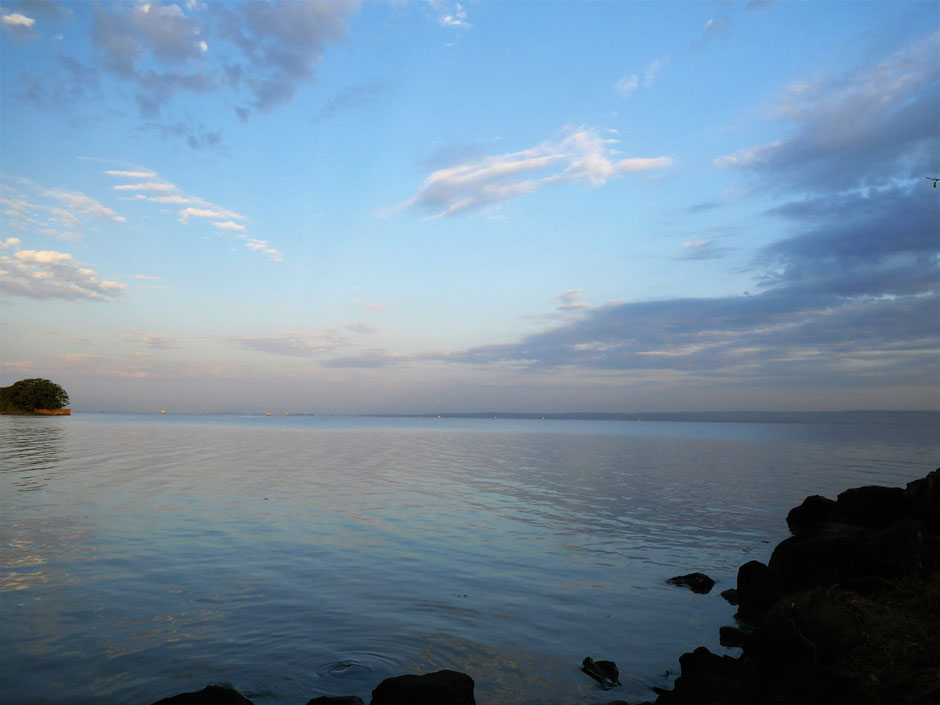 We had been warned by our app about the weekends. They could be quite loud. They were indeed and began on friday afternoon. Gradually the car park filled up and the chain between it and our field was let down to accomodate more guests, poor hippo. A live band played untill late. Saturday was similar but with more people, louder and lasted longer. On Sunday JP, the boss, had his birthday and the party took place right next to our van !!! We were of course invited and couldn't say no.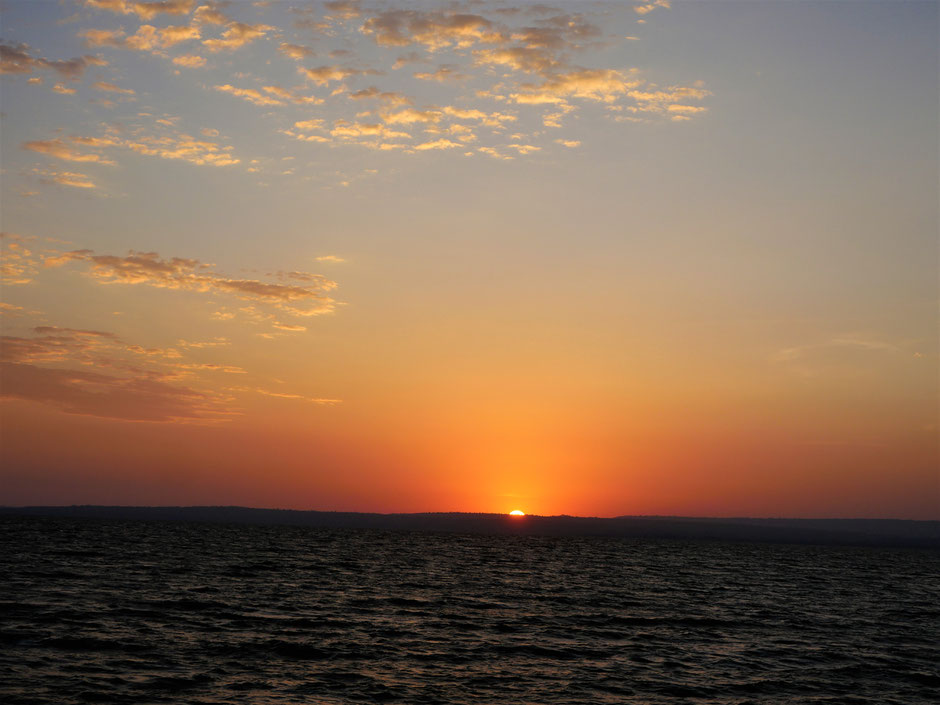 We weren't at all disturbed by the noise, or should I say African nightlife ? After all, it only lasted a few hours every night and simply belonged there. Our hippo wasn't impressed though, we never saw him again.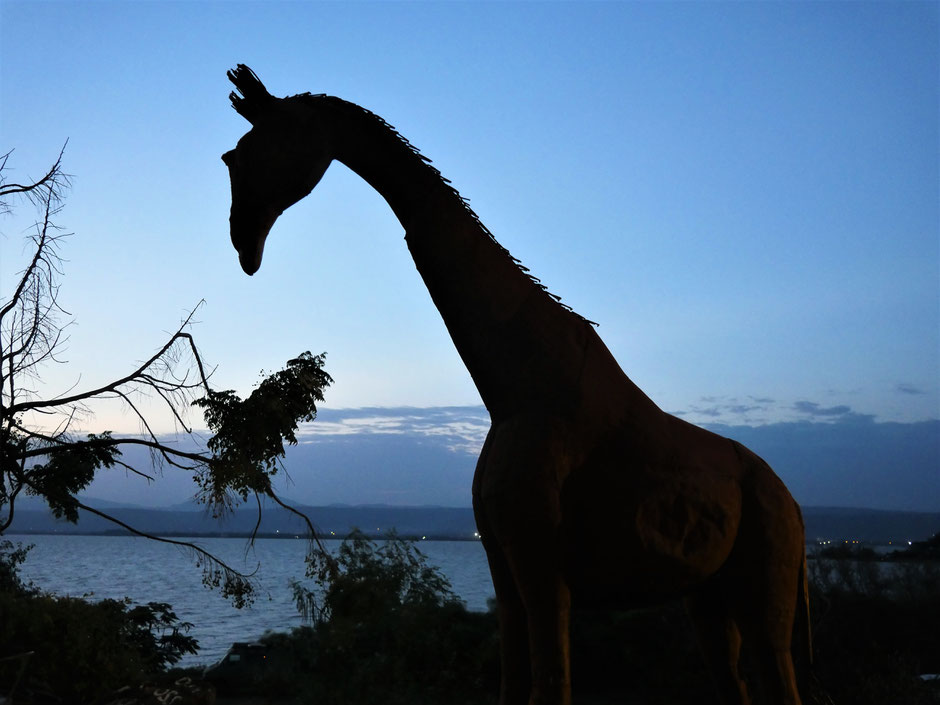 ---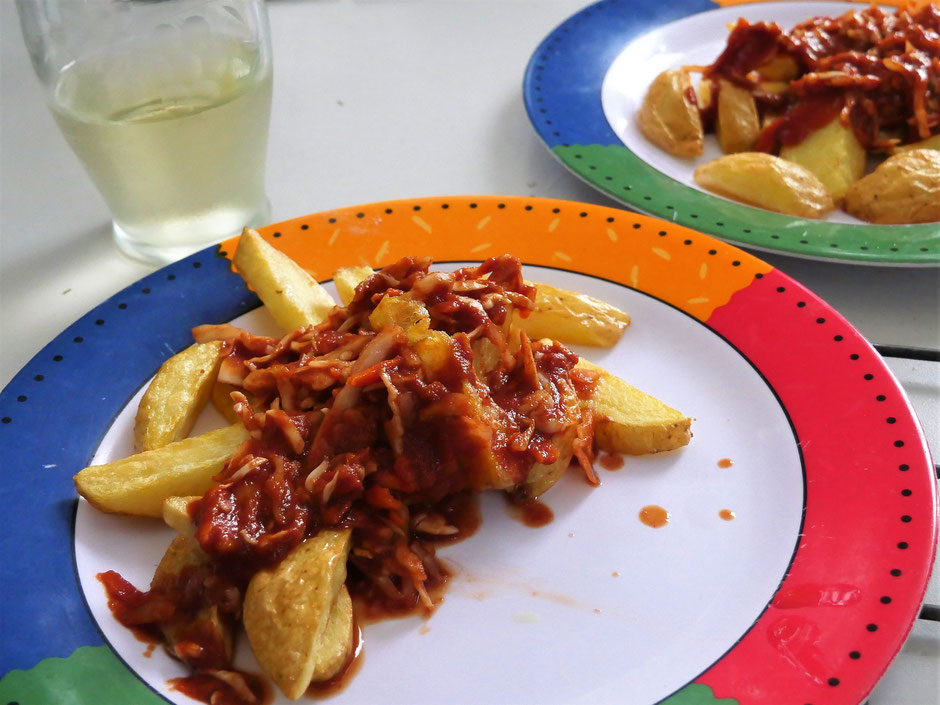 Chips are very popular and served as a snack all over Kenya. One variant is masala chips, I love them. Masala is a chilli tomato sauce. Ervery "cook" has his or her own very special individual recipe. In Lodwar the chips were not crispy at all. But they don't have to be. I was reminded of the fish and chip shop in Denmark street, Bedford. People love and eat what they know and are used to, They were never crispy but it was the best chippy in town. I wonder if it's still there ?
In Lodwar they were served in a thick paper bag mixed with a little cabbage and carrot, similar to coleslaw but without the sauce. The masala sauce came over the chips out of a squiggy bottle. A decent portion costed 100 shillings. In other places the chips were more like wedges and the sauce thicker, not as hot or more like a ketchup. We have cooked them in our dutch oven once or twice, but too much cooking oil is needed, it's better to buy them from the locals. To make them crispy they have to be taken out for a few minutes, set aside and then fried a second time. If you fancy being fancy, chopped coriander, parsley or chives on top is very nice. We'll get round to trying that when we're back.           
---